gosh, it's been centuries since i posted here. i am so sorry but i became too lazy to take pics of me with my bags.
and now i try to start blog in here again but this bag definitely can't be modeled cause it's too small, but a bag is a bag right? :)
it's the Balenciaga Mini Mini First bag keychain to celebrate Balenciaga 10th anniversary.
it is just too cute for me to pass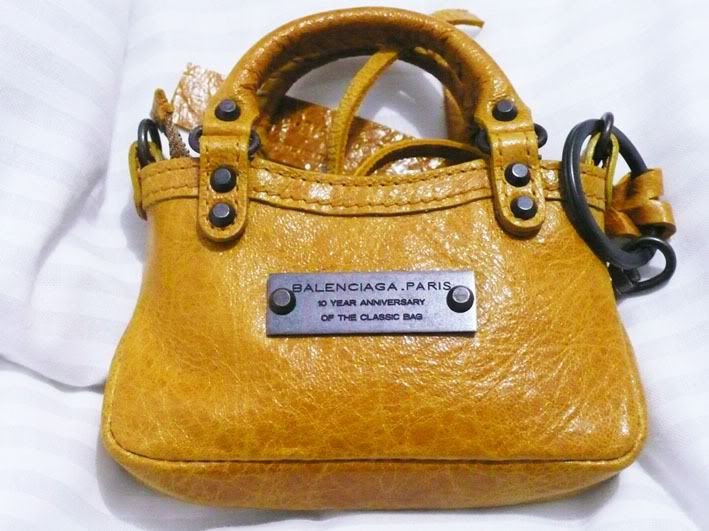 with Balenciaga work in some colour i forget :p
with Balenciaga Part Time in Plomb
with Balenciaga City in Jaune
with Balenciaga Flat Brass First in caramel
comparison with the mini mini coin purse in turquoise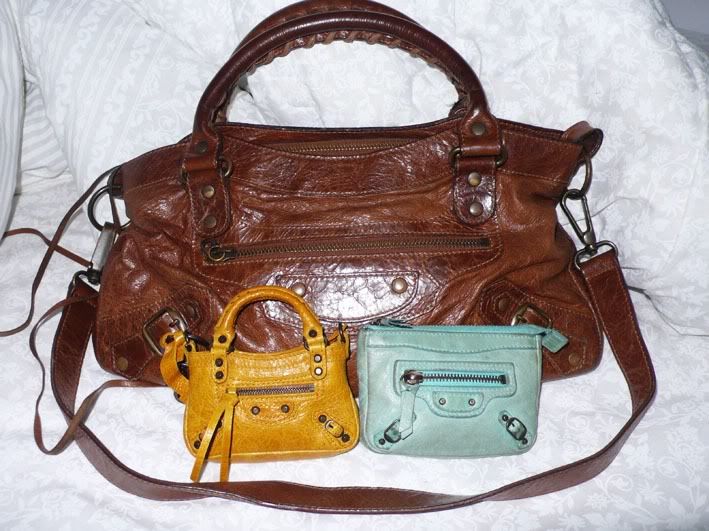 here's the size comparison with the Coin Purse in Navy, Mini Coin Purse in Turquoise and the Mini Mini First
and here are some hardware comparison, i love how each accessories have different sizes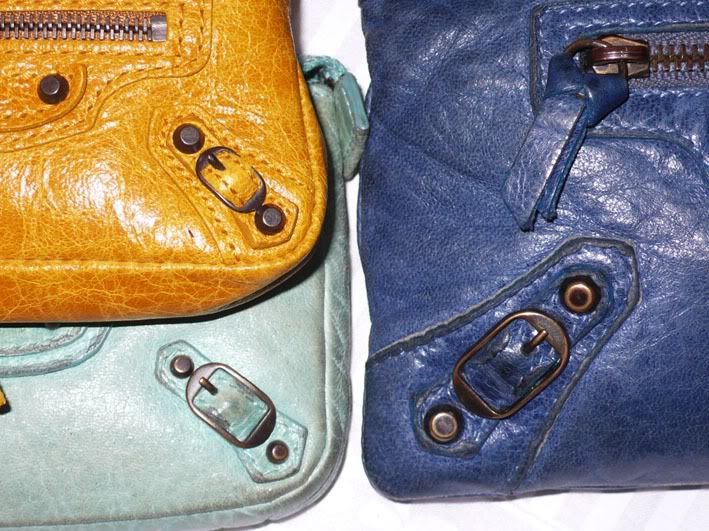 this is an example of a case of Tic Tac candy inside the MMF
for reference the Tic Tac measured at nearly 2.5" tall and nearly 1.5" wide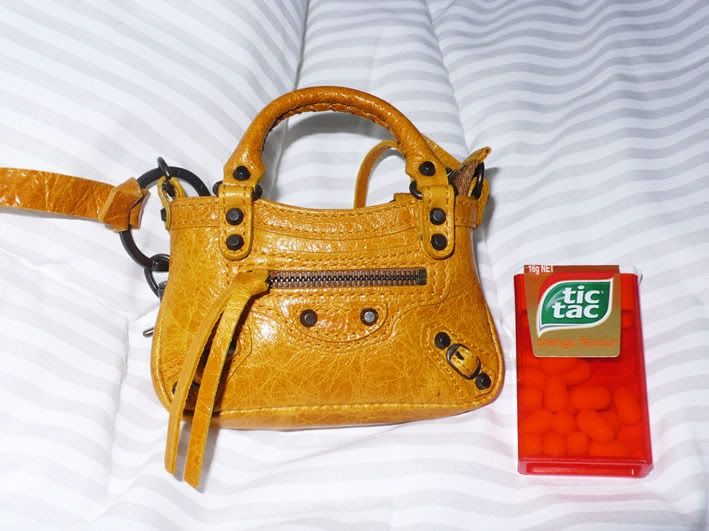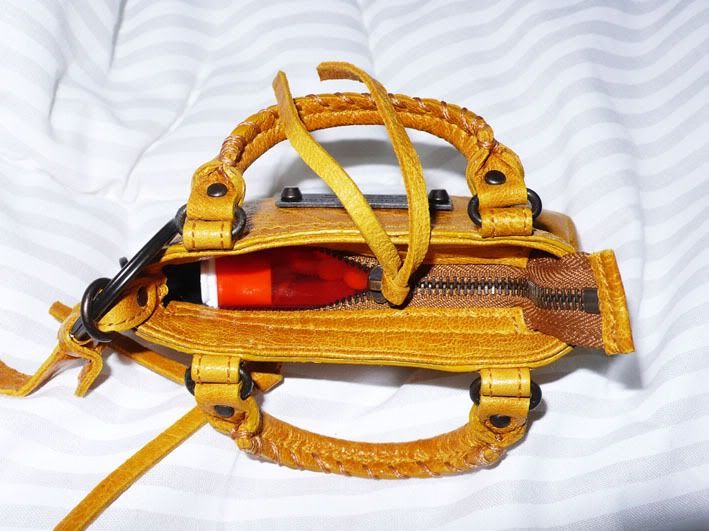 now this is when i put an Anna Sui lipgloss which is nearly 2'5" tall and 2 of my rings
size : approximately 4" at the widest x 2.5" at the tallest x 1" wide.
currently retails for US$345 or 225euro
about the bag :
the bag have the cutest hardware ever! i admire the detail of this thing, it is so well made that at first i doubt if the amount i paid worth it juts gone when i hold it in my hand.
the colour is a remake from 2004 marigold
hardware and closure :
the hardware is brass with zipper that can be open at top and unopened zipper in front
what i can fit in there :
i can fit small things like my lipgloss and small accessories like rings or necklaces
i can even fit folded money and changes
verdict :
well as i said although the price seems a lot for small thing like this but i can use it almost all of my bags that i carry daily. so yes, i think this small thing worth the price