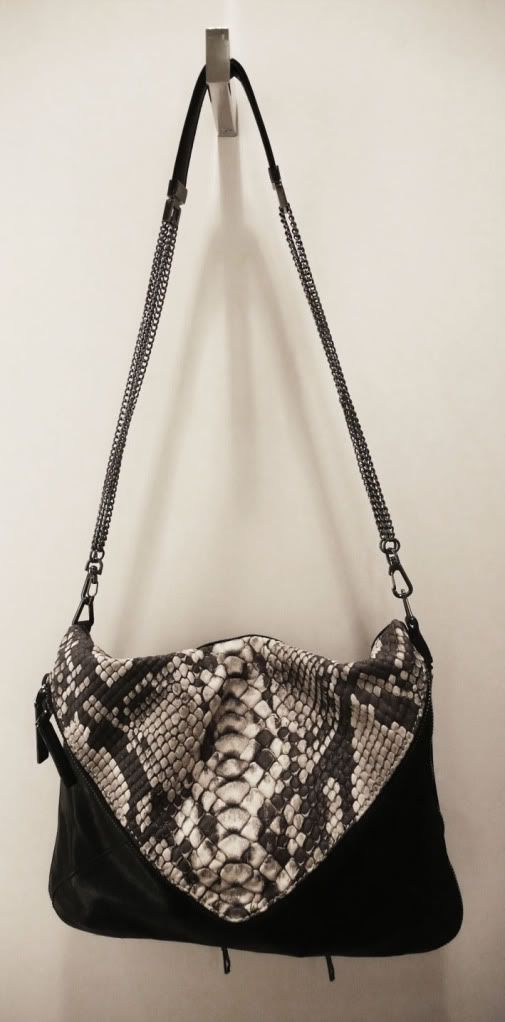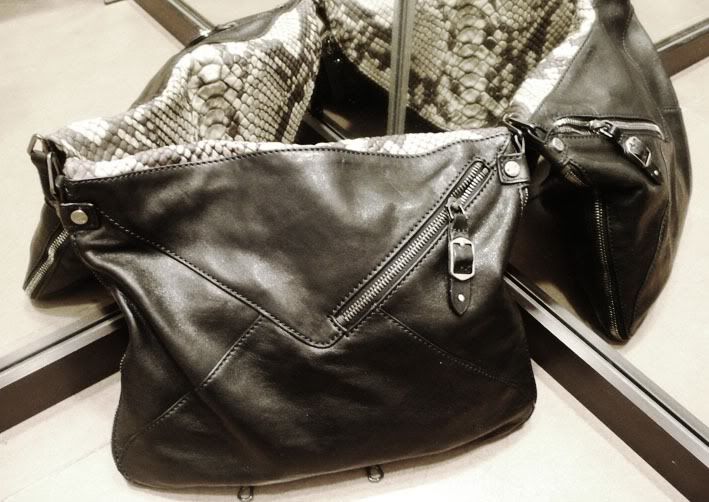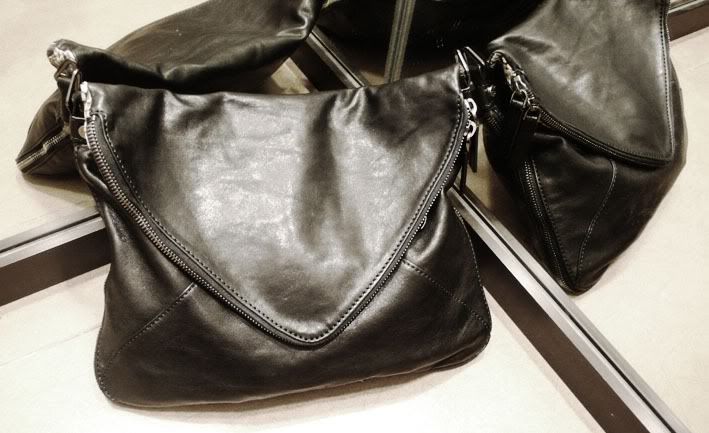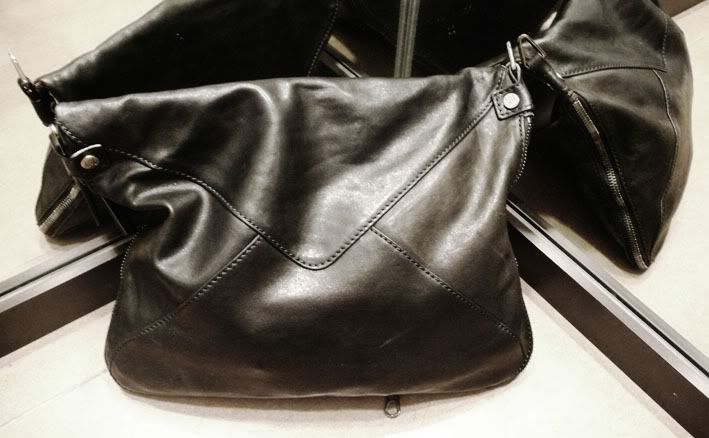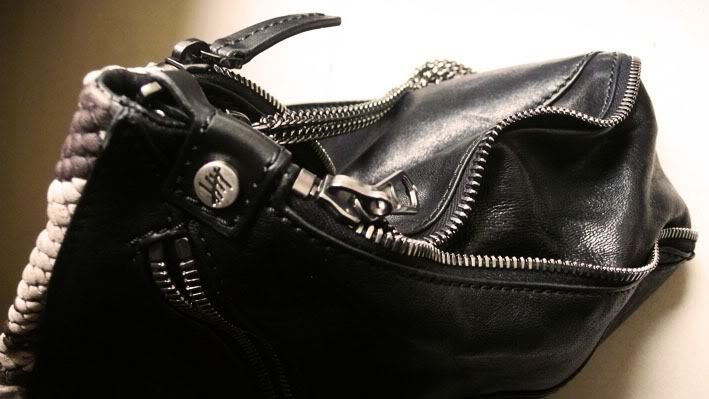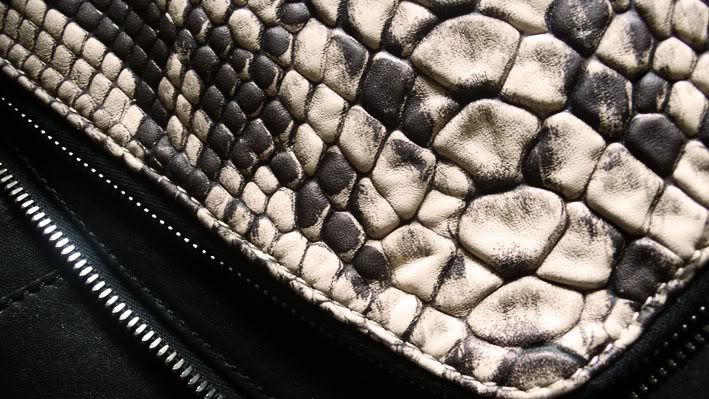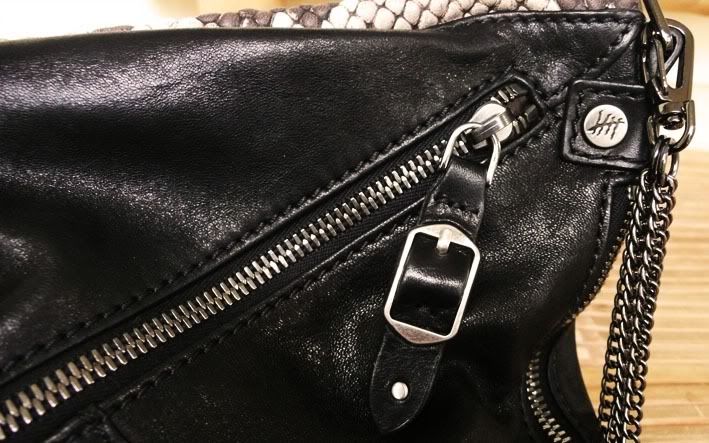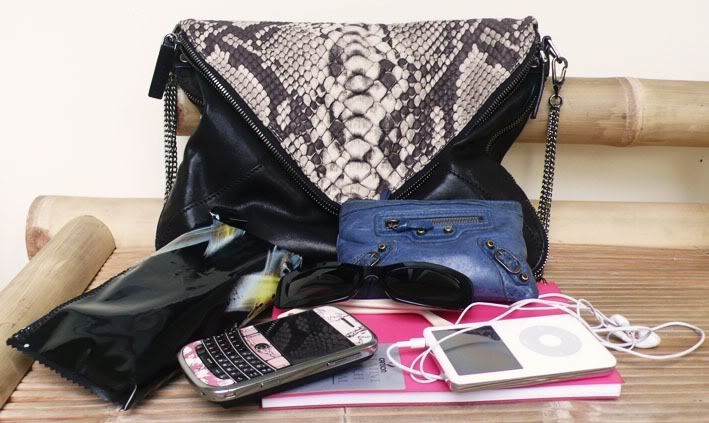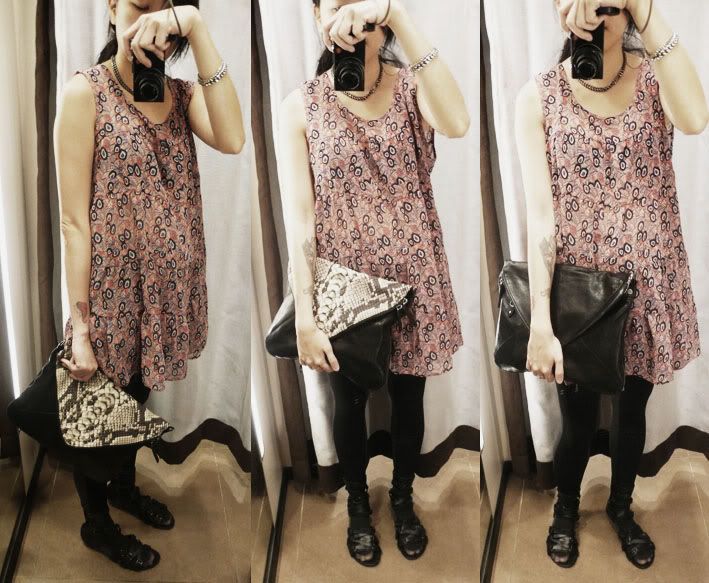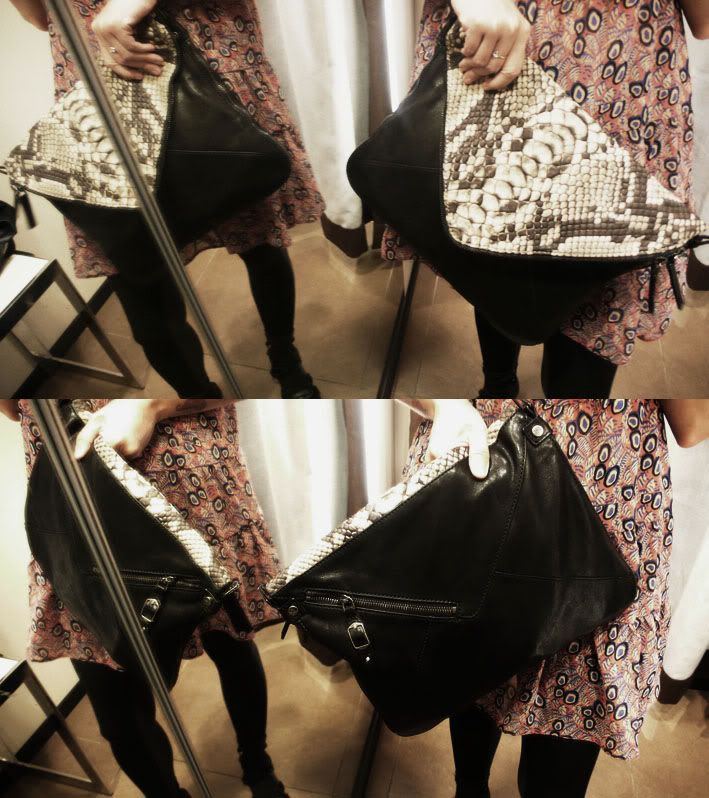 size : width 12.5" x tall 10" x deep (when zipper opened) 3.5"
strap length 32"
currently retails for $595
i found
BOYY
bag back in 2007 through a friend's recommendation and
blogged it
for the first time at november 2007, i've been following them since then. i like that the simplicity of their design. i was thinking then that unlike some new emerging bag designers, the designs are not overdone, but it's not plain simple either. to me, i see that the designers think about their bags thoroughly.
and one day they emailed me saying that they would like to participate in this blog, my day couldn't be any better :p
and here i am finally holding one of them yayyy
thanks Jesse, and keep up the good work!!
about the bag :
i was practically tired of carrying my bigger bags and i love the size of this
Slash Bags
it's perfect for my basic needs and prevent me from carrying unnecessary items, and i could use in many ways.
i could tone this bag down and wear it with the all black sides and look classic, i could make it scream by wearing it with the snake patterns sides front, and i could use this as a clutch as well for parties or night out
leather and strap:
the leather on the bag is beautiful, i can smell the leather and i like it. it's soft and slouchy but thick.
the snake part of the bag is very interesting, i usually don't like snake skin embossed but this one is done nicely. the picture will talk more than i can.
there's some differences you'll notice from my pictures and the one you will find at the www.BOYYbag.com site now.
the gusset here on mine is leather instead of suede like the one on the
online shop
now, which is a fact i like :)
i also find a difference in the strap, the one i got is more like the strap on
Slash bag
i blogged by May 2009 if you might notice the leather and hardware on the strap
hardware and closure :
the hardware is silver and the closure is zipper with 2 leather pulls.
compartments :
i love the quick zip outside, it's 6" opening with depth almost til the bottom of the bag. it's a perfect place for my blackberry.
the inside lining is beautiful think dark brown satin and it has one huge zipper compartment stretches for 8" width and around 5" to the bottom, quite spacious to me.
what i can fit in there :
what i fit the bag now is one A5 sketch book, ipod, blackberry, long wallet, make up case, sunglasses and my digital camera i'm using to take this picture with
durability :
this is definitely the bag you can wear everyday without worrying about it.
where i wear this bag :
totally everywhere, i can wear this bag for daily shopping, work, concerts and parties when i took the strap off and wear it as a clutch
verdict :
this bag worth the price
visit this site for more information and eye-candy www.boyybag.com